We are proud to introduce you to The Windham Actors Guild
The Windham Actors Guild is part of the Southern New Hampshire community with productions presented primarily at the Windham High School and the Searles School and Chapel. We are proud to have produced over 15 shows including:
Chess, The Musical
Fiddler on the Roof
Carousel
Godspell
Steel Magnolias
Taming of the Shrew, Abridged
With the huge previous successes of our shows under our belts, "The momentum is with us and we are looking forward to our future productions. The Windham Actors Guild is a theater group for anyone who ls interested in helping to launch and participate in community theater in Windham, NH and our surrounding communities. Membership is open to all people of all ages who live in Windham, NH and nearby communities. We welcome people of all levels of theatrical ability.
We are also proud to have produced our NH State and Regional award winning one-act show "The Most Massive Woman Wins". A 4-woman show that will competed in the AACT National Competition June 2017 in Minnesota. Please see our page on this wonderful production.
Windham Actors Guild is a 501(c)3 non-profit, community based theater group. WAG always welcomes new fundraising & boosting membership ideas in addition to any topic of discussion that supports Windham Actors Guild.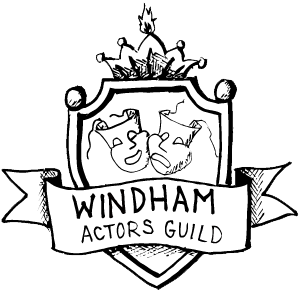 Board of Directors
Colleen Strang - President
Jackie Fitzgerald-Boyd - Vice President
Shannon Ulery - Treasurer
Beth Koenigsbauer - Secretary
Debera Lund
Jessica Plummer
Richard Bouchard
Rana Ata
Angela Sanscrainte
Rosemarie Kelly
Tracy Carracedo