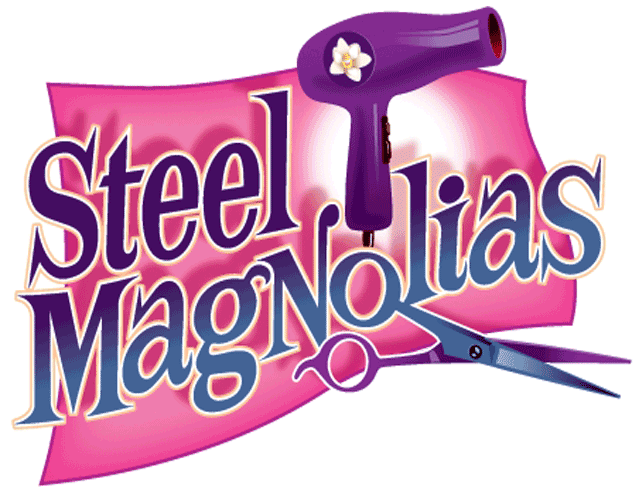 Steel Magnolias Production Team
Directed by Larry Pizza and Kim Cassetta
Stage Manager Colleen Strang
Produced by Keith Strang
About The Show
Steel Magnolias is a comedy–drama play Written by Robert Harling. It's based around the bond among a group of Southern women in northwest Louisiana and gossip at a local beauty shop while following the marriage and motherhood of one of the customer's daughters. Robert Harling's play made its 2005 Broadway debut after a 1987 off-Broadway premiere and successful 1989 film version
Characters
Truvy: 40-year-old owner of a small town beauty shop. She knows everyone's business and shares it with anyone who will listen. Southern Belle. She always has advice for you, and they often come in the form of country sayings; married with two college-age kids; friend and neighbor to her clientele.
Annelle: very shy twenty-year-old hair-dresser. Truvy's new assistant, new in town; married but separated from her outlaw husband; she's naive, serious, full of apprehensions, but she truly loves and cares for the people in her life.She goes from a very soft-spoken person to a bible-loving Christian with her heart on her sleeve. 
Clairee: 60-year-old widow of the former mayor of Chinquapin. She is wealthy and also knows everyone's business. She is the sarcastic member of the group. She loves to laugh and poke fun at the little things that others cry over. She is very close with Ouiser. She is a true grande dame; very comfortable in her own skin; very wealthy; socially prominent but unpretentious
Shelby: Roughly 25-year-old diabetic young lady. Prettiest girl in town, and loved by all. She has a weird relationship with her mother, and often rebels just for the sake of rebellion. She is a nurse in the hospital's infant ward.
M'Lynn: 50-year-old mother of Shelby. Married 30 years with three children, two boys and Shelby. She is over-protective at times and finds the need to have a firm grasp on the world at all times. She is a busy woman who worries too much for her age. 
Ouiser (pronounced Weezer): She is the same age as Clairee. She is a wealthy old bitty. She is a loveably miserable lady, though. Her unique personality and sense of humor is a great relief in the serious scenes. She is very close to Clairee; speaks her mind at all costs; she possesses a wicked tongue but a heart of gold.
Cast of Characters
Truvy - Laurie Torosian
Annelle - Beth Koenigsbauer
Shelby - Melissa Runde
M'Lynn - Judi Mitchell
Clairee - Pat Langille
Ouiser - Debera Lund